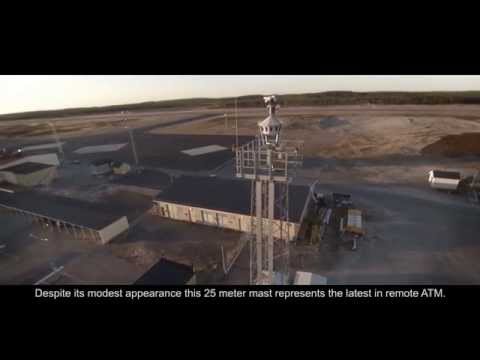 Remote technologies are expected to play a key role in tomorrow's aviation. But the technologies are already here today. For the first time ever, a Remotely Piloted Aircraft System (RPAS) is taking off and landing at a Remotely Operated Airport approved for operational use. This movie is a collaboration between Saab and the Swedish Air Navigation Service provider (LFV) and demonstrates Remotely Operated Tower together with an RPAS in simultaneous operation. The LFV remote tower at the Swedish airport Örnsköldsvik is the world's first operational Remotely Operated Tower and is manufactured and delivered by Saab. The RPAS used in the demonstration is the Saab Skeldar Vertical Take-off and Landing (VTOL) helicopter.
Remote technologies provides cost-effective and flexible operations and allows you to be where you want, act where you're needed.
This film was made in Sweden, in collaboration between Saab and LFV.